ATD 2023: Meet our filtration experts for the dialysis sector
Apr 06, 2023 | PEMFLOW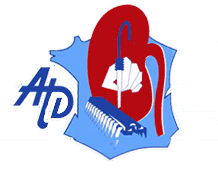 We are delighted to announce that Pemflow will be participating in the Association of Dialysis Technicians (ATD) training session in 2023. This major event is aimed at dialysis technicians working in public and private hospitals, associations, as well as nursing staff. Come and meet our team of experts and discover the innovations we offer to improve dialysis treatment and the quality of life of patients.
ATD: An event dedicated to dialysis professionals
ATD is the premier event for professionals working in the dialysis sector. It offers a unique opportunity to share experiences, learn about the latest technological advances and discuss best practices to improve patient care. Participants will have the opportunity to attend lectures, workshops and live product demonstrations, as well as network with industry experts.
Pemflow: Filtration solutions for dialysis
Water quality is a key factor in ensuring the safety and effectiveness of dialysis treatments. At Pemflow we understand the importance of providing reliable and efficient filtration solutions to meet the stringent requirements of the dialysis industry. We offer a comprehensive range of products and services designed to ensure the purity of water used in treatment, reduce the risk of infection and improve the quality of life of patients.
Meet our experts at ATD 2023
Come and meet us on our stand at ATD and find out how our filtration solutions can meet the specific needs of your facility. Our team of experts will be available to answer any questions you may have, present our latest innovations and discuss the customised solutions Pemflow can offer for your dialysis facility.
We look forward to meeting you at this event and presenting our filtration solutions for the dialysis industry. For more information about our participation and to schedule a meeting with our team, please contact us via our online contact form or by phone.
See you soon!